In all honesty, when you here of the words "walk" or even "hike" you don't immediately think of fun, adventure or thrill. What usually comes to your mind is taking a nature walk, looking at trees, spotting some birds, and taking in some fresh air.
However, after reading this list, your perception of these words will be altered greatly! We will list some of the scariest pathways in the whole world that are certified scary and have made many people shiver.
Of course, these pathways are open to tourists, what would be the fun if we told you of places that you couldn't visit (if you wanted to)? We would, however, like to warn you that these places are not for the weak heart, and you should only go on them if you are perfectly fit and healthy.
Huangshan Walkway (China)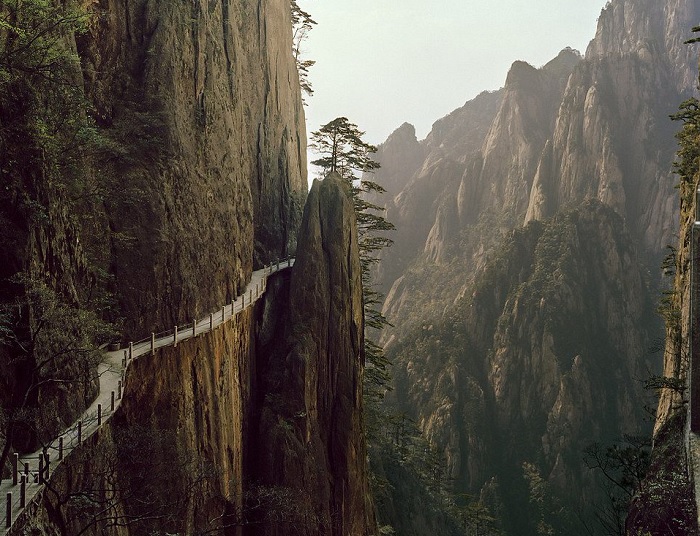 To put it simply, this is a path that runs alongside a mountain and is found in the Yellow Mountains in the southern Anhui province in China. This bridge will literally make you feel like you are walking amongst the clouds with terrifying views of the forest and valley below, but if you have vertigo or a similar problem, avoid going here!